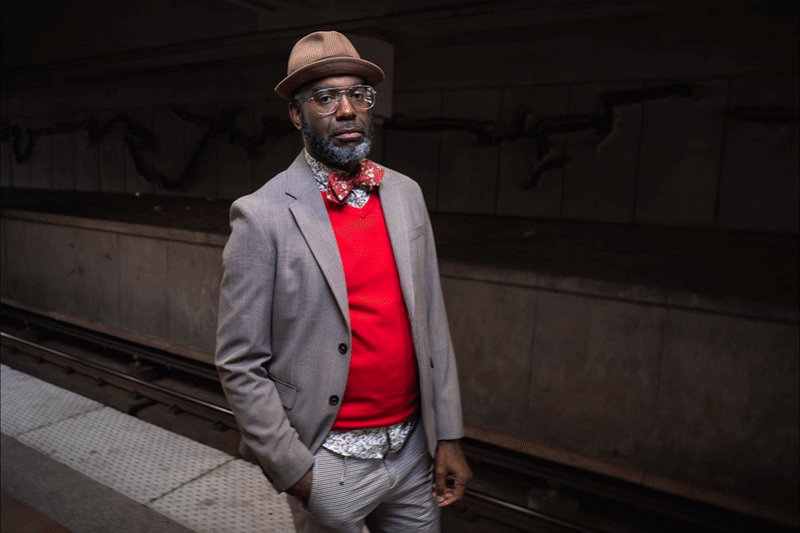 Jon Goode
Jon Goode exudes poetic charm both on and off the stage. The Emmy-nominated spoken-word poet and author brings his thoughtful, intentional lyricism to all he writes and says. And Jon Goode, has a lot to say!
Goode published the poetry collection "Conduit," in 2015; in 2020, he published the novel "Mydas." He has written for TV platforms including CNN, MTV and BET and created award-winning work for several Fortune 500 companies. He was a series regular on HBO's Def Comedy Jam and currently hosts The Moth Atlanta, a renowned storytelling platform.
Curiously, Goode's path into writing and poetic performance was a winding one: from the Marine Corps to an economics degree to an accounts payable executive at an Atlanta-based financial services firm. One day, a colleague invited him to attend an open-mic night for spoken-word poetry and wouldn't take no for an answer. Moved by the performances he heard that evening, Goode went home and wrote his own spoken-word poem — and hasn't stopped writing since.
In this illuminating conversation with NEXT Executive Director Faith Carmichael, Goode describes how art can clarify questions about our current moment, how he tries to shape his own work to engage those questions, and why he believes there is always hope and light. See his work | Buy his work