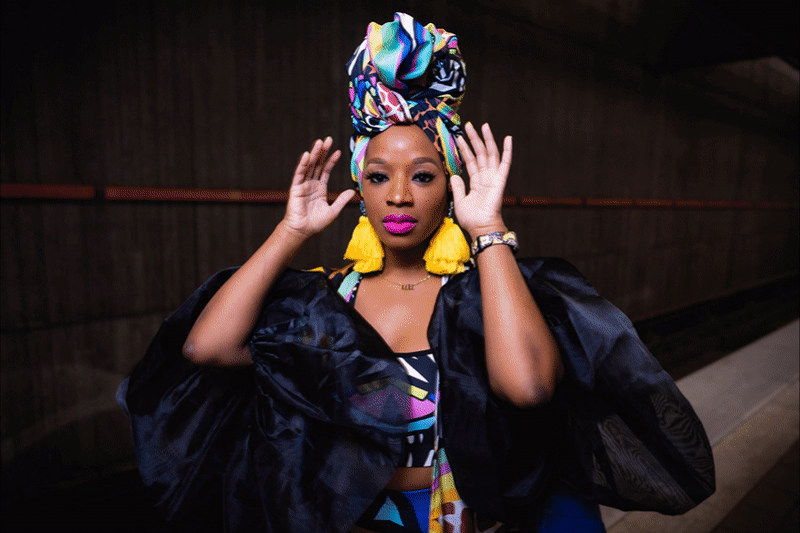 Melissa A. Mitchell
Exuberantly colorful. Singularly bold. These descriptions certainly apply to Melissa A. Mitchell's art — but are just as fitting for the artist / designer herself.
The visionary behind Abeille Creations, Mitchell creates "electrifying wearable art" in small, collectable quantities, as well as home goods and fine art prints. She has described herself as "a kaleidoscope of hope," bringing people movement, energy and inspiration through her art — in all its forms.
And the world has taken notice. Mitchell has collaborated with AFROPUNK, Spanx, Ford, Hennessey and Foot Locker; she and her work have been featured in Forbes, Vogue, Essence and Black Enterprise.
You can see Mitchell's contribution to NEXT and MARTA Artbound's The NEXT Movement at MARTA's Indian Creek Station: a giant mural of piano keys on a background of vividly colored abstract shapes and thick black lines, pointing the way to the station's entrance. In the following QA, Mitchell speaks with NEXT's Executive Director P. Faith Carmichael about the creation of her mural, how she hopes her art inspires people into change, and what it means to be part of the NEXT Movement. See her work | Buy her work